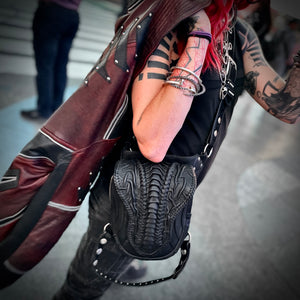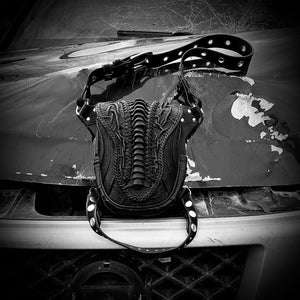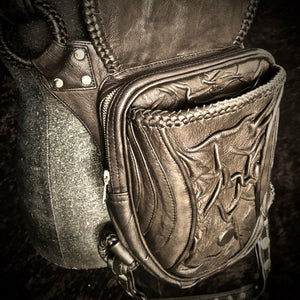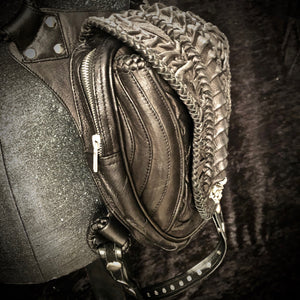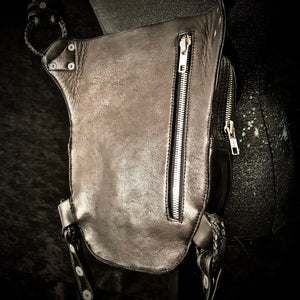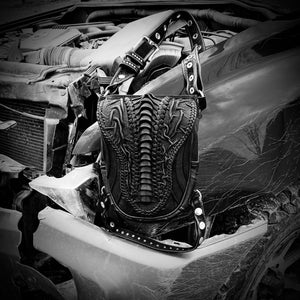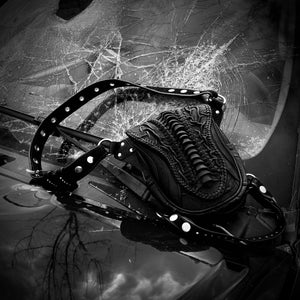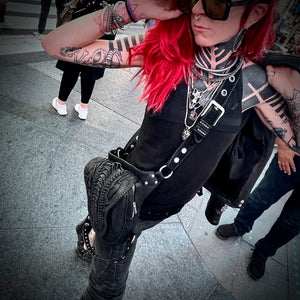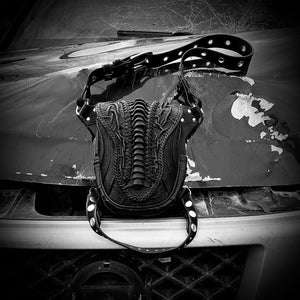 Alien Spine Holster / Purse Bag
Alien Spine Bag

You can wear this bag comfortably as either a leg holster or it can be used as a purse.

It has one big main pocket with a zipper close that has a smaller pocket inside of it.
There's also a front pocket, and a more secret pocket in the back with zipper close.
The top flap closes over the pockets with a magnet.
Both of the straps are size adjustable. The belt strap morphs smoothly into a purse strap. The leg strap can be removed in purse mode, or I like to keep mine on so I can hang a sweatshirt in it.

It can be made available in your custom color choice! We have black available in stock, and the color ones need to be made on request. Made out of sustainable leather from Bali by fairly paid artisans.