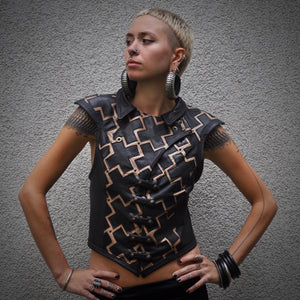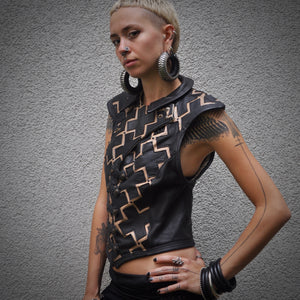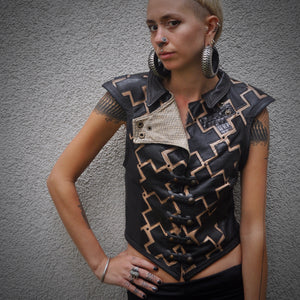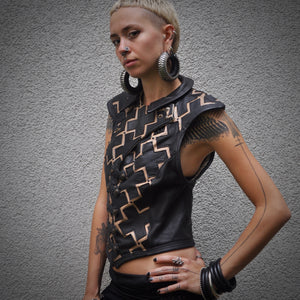 Ancient Swastika Vest
A vest right for a post-apocalyptic queen ready to rule her army into the next battle. Styled for the future, using elements of a tribal past. It all comes together perfectly for this Ancient Swastika Vest. 


Features include: 
>Warrior style vest with pointed shoulders... To really give you that commander of the army look.

>Made from recycled leather in black and beige colours & rubber from bike tires.

>Lining of the arm/sleeve and bottom are made from bike tire inner tubes. I made the arm holes large so your armpits can easily breath, and it wont get tight if you wear a hoody underneath.

>All the metal details are made with brass coloured metal.

>The inside lining is made from beige coloured snake skin fabric.

>Includes 2 front inside pockets, and 2 super secret pockets under the armpits that close with Velcro.

>The front closing is made from carefully cut bike tires pieces with metal snaps for opening.

>The ancient and holy swastika geometric pattern is presented through careful leather patchwork.