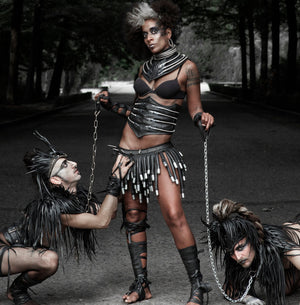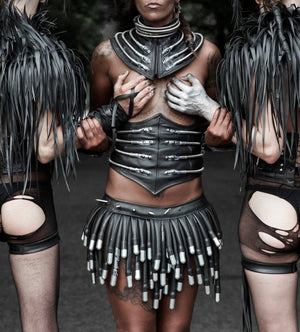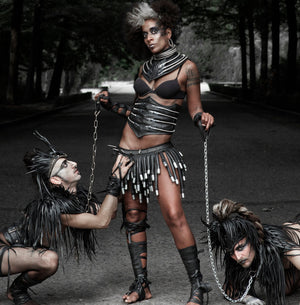 Heavy Metal Tribal Skirt
With this skirt, you will be a one person band with show! 
>Handmade in Berlin from recycled bike tire inner tubes and empty metal whippit canisters. 
>Wraps around waist, and closes by putting holes over spiked valves. Adjustable.

>Empty whippit canisters are attached to rubber tire inner tubes.
>Makes great sounds when you wear it, and looks very flashy when you spin around!

>Perfect for post-apocalyptic cosplay or performances.


***This creation will be custom made when you order it. Please allow some time for us to prepare it perfectly just for you.  We will send you a message to ask about sizing***