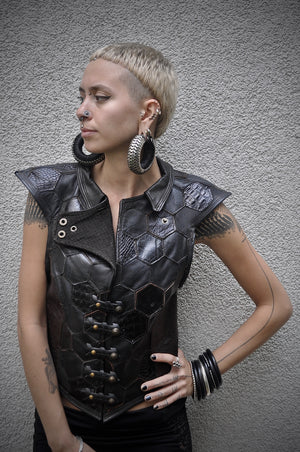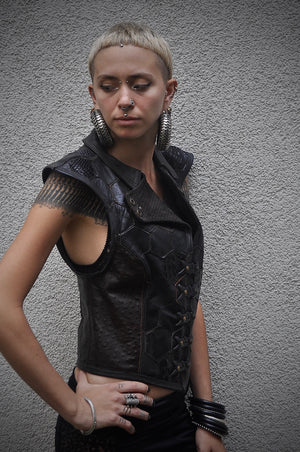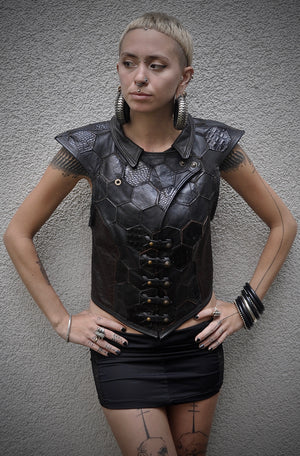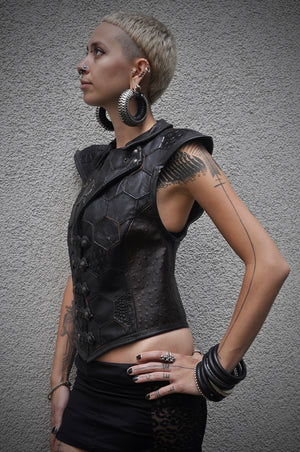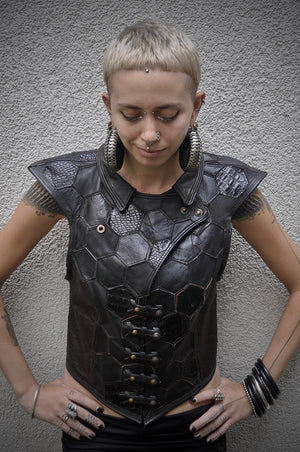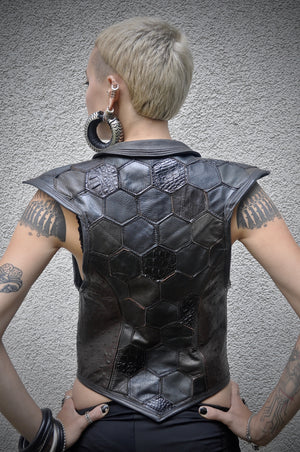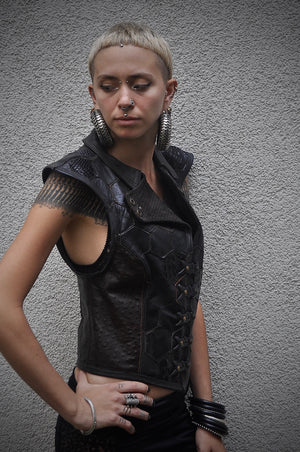 Hexagonal Shades of Black Vest
A vest made for a badass post-apocalyptic warrior chick. When I personally made this vest I imagined someone wearing this on a fast and rusty motorbike on the way to make some trouble. 
Features:

>All handmade in Berlin out of recycled leather and rubber from bike tire inner tubes. Since its made like this, you can be sure its a totally unique creation that no-one else has. 

>Sacred geometry hexagon patchwork made from my black leather scrap-box, so it has many different shades of black and I think that looks bomb (recycled from the recycled = Double Recycle Karma Points!) 

>It has 2 front inside pockets, 1 back inside pocket with a zipper, and 2 super secret pockets in the armpit that are sure to stay sealed with velcro.

>The inside is lined with soft fabric that has dog-tooth pattern in black and grey. An elegant touch to a warrior armor. 

>6 recycled bike tire straps with brass snaps for closing.

>On the chest there is a flap that has its own snap so it can stay very stylishly opened or closed. 

>Pointed shoulder tips to really maximize your authority.

>The edges on the bottom and shoulders are lined with rubber bike tire inner tubes.
Currently waiting to be yours in San Francisco.