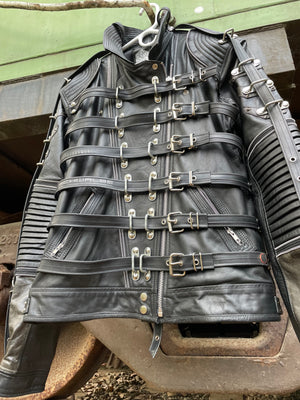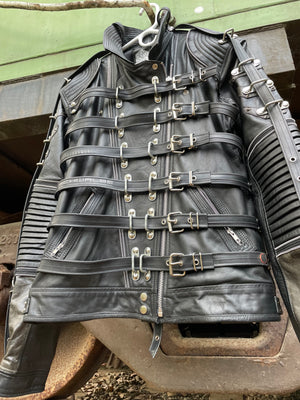 NiKiNGA:REMiX Men's Black Belt Jacket
Sometimes creations start out great, and then a good REMIX makes that into a MASTERPIECE! 
That is the story of how this jacket design came along. 
I took a Black/Brass EXO/DERM/XY Jacket, painted it all black, then added a bunch of recycled industrial waste to make it badass. 
CUSTOM MADE ON YOUR REQUEST!