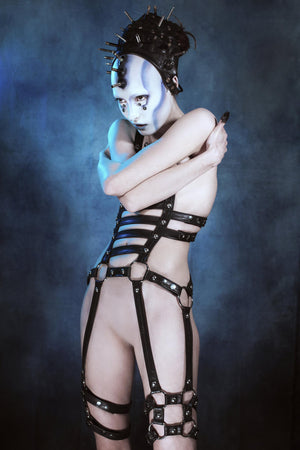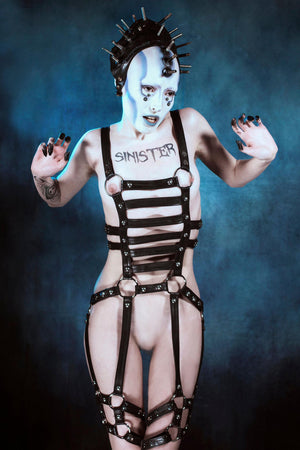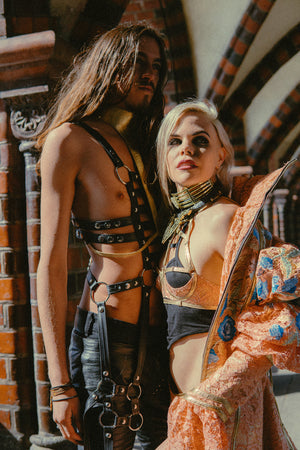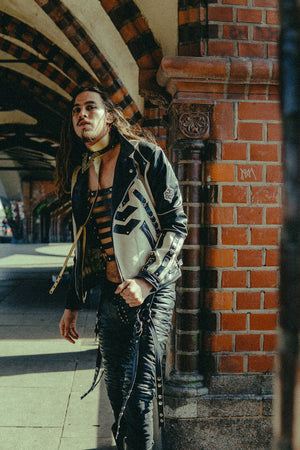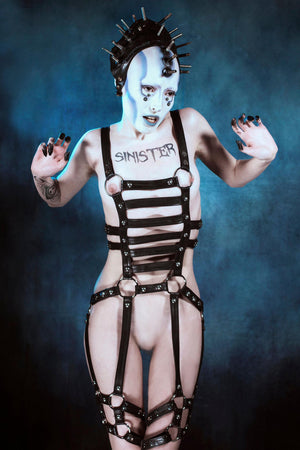 Rubber Fetish Kinky Onesie Harness
Handmade in Berlin out of recycled rubber from bike tire inner tubes. This is the perfect gear for the conscious BDSM lover. Each onesie is made just for you when you place the order, to ensure it is exactly how you want it. 
Features: 
>Opens with metal snaps in the legs, sides, waist, and neck. Each opening will have a few snaps, so it can adjust the size easily. 

>Great to wear alone if your in the mood, or over other clothes.

>You can choose between silver or brass colored metal hardware.

>The recycled bike tires have been cleaned very carefully in an industrial washer on high temperature.
***This creation will be custom made when you order it. Please allow some time for us to prepare it perfectly just for you.  We will send you a message to ask about sizing**