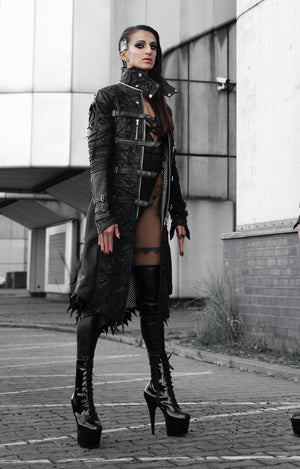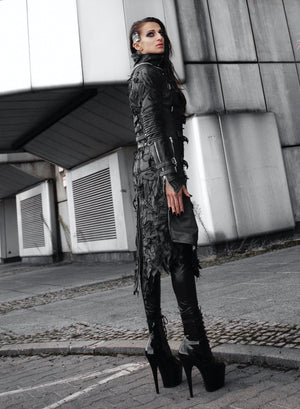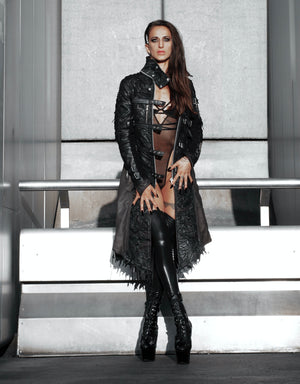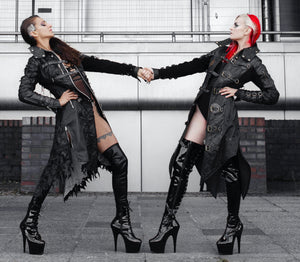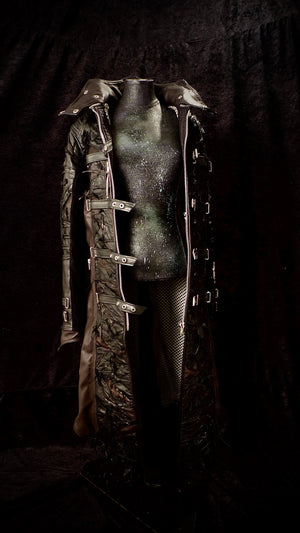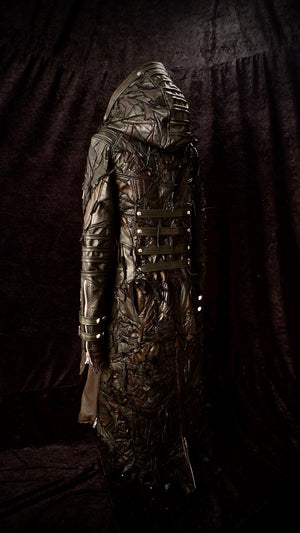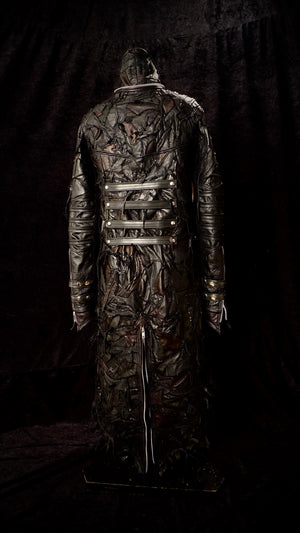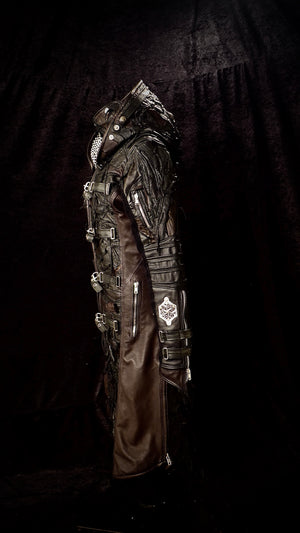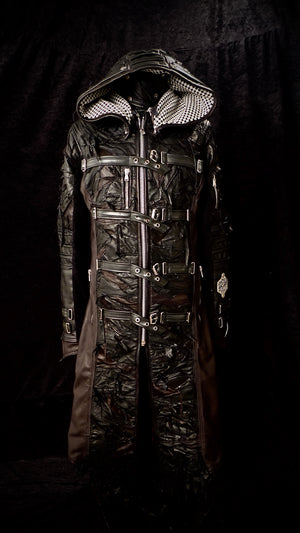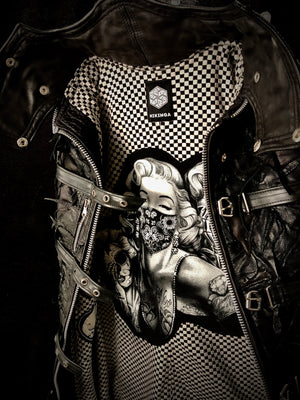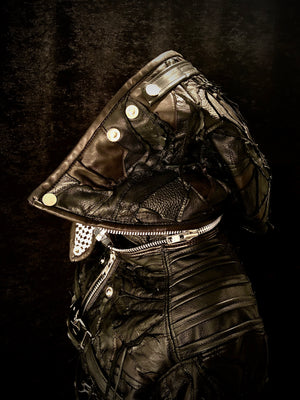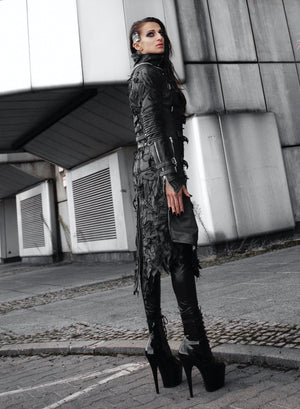 Cyberpunk Leather Trenchcoat
Presenting the most crazy jacket I've ever made!



!!!!!This apocalyptic cyberpunk jacket has it all. !!!!

>Zipper close in the front, and 6 rubber straps made out of recycled bike tires that have buckles so you can close however you like.

>All the hardware is silver.

>The collar can close around the neck with buttons to keep you extra warm.

> 2 hand pockets with zipper close, and a small zipper close pocket on one arm.

>4 visible pockets on the front inside.

>Secret pockets under each arm.

>Secret pocket in the hood.

>The jacket goes down to your knees, but can be zipped up on both sides and the back to give more movement or air.

>Made with many different shades of black recycled leather from my own scrap box. VERY unique look.

>The sleeves can be zipped up to the elbow to give more air circulation if needed. Also decorated with 3 straps with buttons.

>The elbows have folded leather so you can comfortably move and bend your arms.

>Inside of the jacket is lined with a warm and smooth cushion fabric.

> Inside decorated with a cool patch.

> Removable hood, with buttons on the front so you can make it tighter around your face if its extra cold or nasty outside.