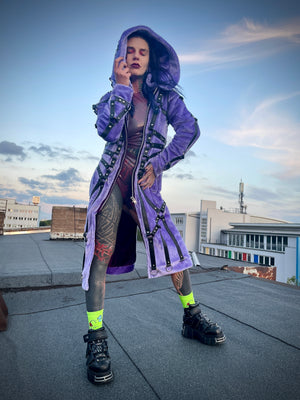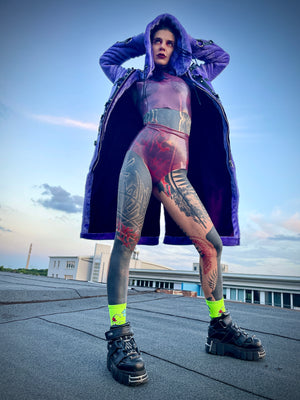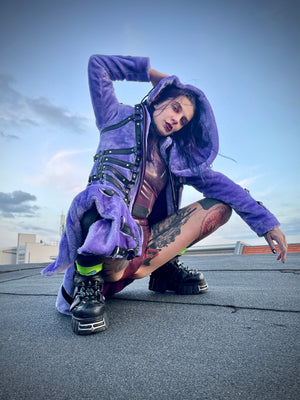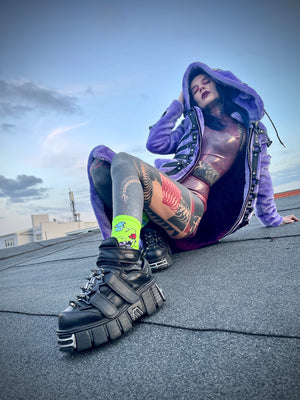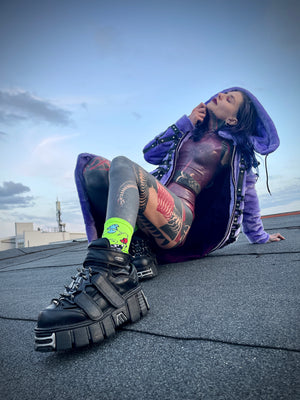 Kink Fluff Jacket
Do you know that feeling when you want to be sexy and kinky, but you still want to be warm and fluffy?

This jacket fills that void!

I wanted to make something unique.... Something special! This is what I came up with.

The jacket is super fluffy, and soft inside. The hood is removable. All over the jacket is decorated with rubber straps and metal rings to give you a proper fetish kinky overtone on top of fluff. This is the ultimate in club cue wear. You want to be half naked underneath, but still show your freak flag. look no further!

Each jacket is custom made on request! I can do them in any color you like. Just shoot me a message with your favorite color when you place your order.