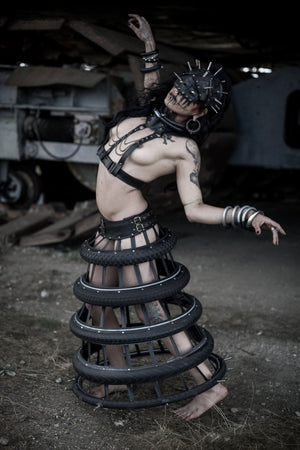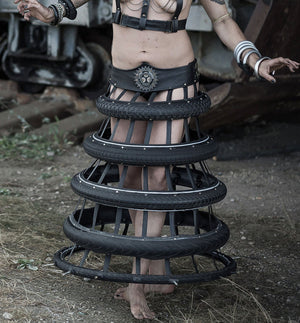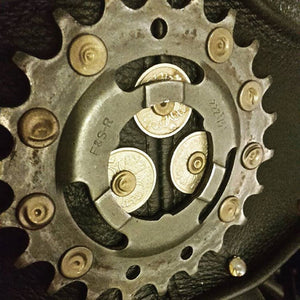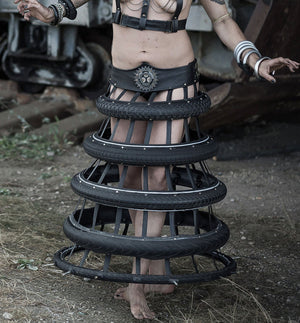 Queen of the Wasteland Cage Skirt
A queen needs a proper outfit to show her greatness. Something BIG that takes up space, and draws everyones eyes to her. 
>The skirt is made from recycled bike tires and leather. All carefully cleaned to make them feel like new. 

>The belt part is made with leather. It has buckles on both sides of your waist, to make it easier to put on, and it can adjust to many different sizes.

>The front of the belt has a decorative centerpiece, made from bike spokes, coins, and rivets. 

>The skirt has 5 layers of bike tire, all in different sizes gradually getting bigger towards the bottom. They are connected by 24 bike tire inner tube pieces.
***This creation will be custom made when you order it. Please allow some time for us to prepare it perfectly just for you.  We will send you a message to ask about sizing***