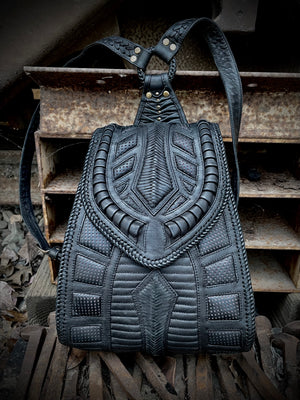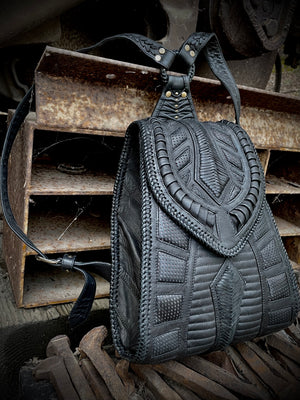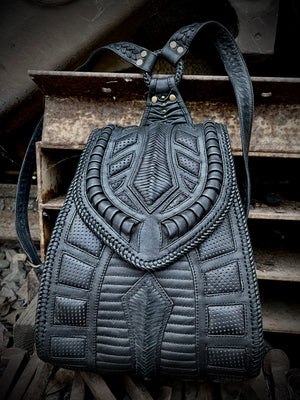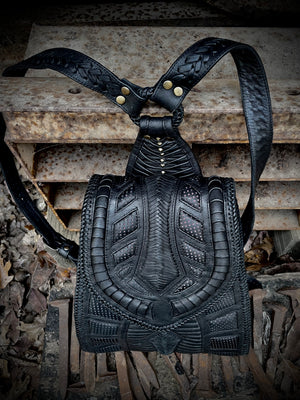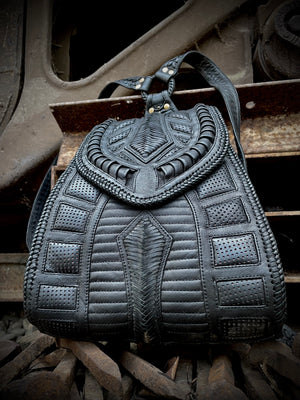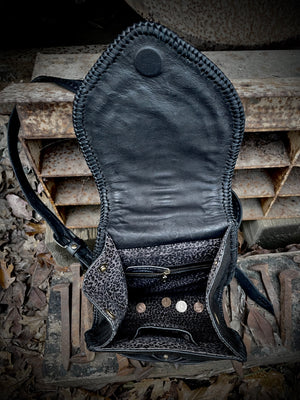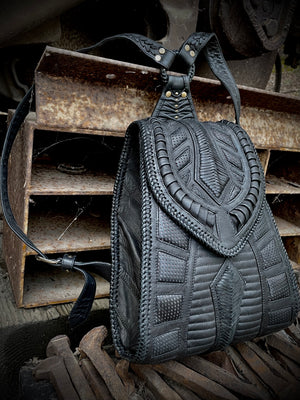 The ARKiViST
THE ARKiViST BAG

This is the latest edition to our collection of NiKiNGA bags.

We have been venturing into the darker corners of our artistic brains, to bring forth creations mixing black with black on black. This bag is designed to be the perfect iPad carrying bag. As a designer, the iPad has become my main important tool to communicate with clients. I want to take it everywhere with me, but they feel so delicate, since they are basically just a screen. Well, worry NO MORE with this bag! Made with sturdy leather, the Arkivist bag closes with metal snaps, and has an easy access magnet closure. The straps are adjustable with a buckle, and comfortable to wear since they come to a center point on the back. There is pocket with a zipper on the backside for things needed to be kept more safe, and a pocket for a phone on the inside.

We have them in BLACK, but we can make a customized version in any colour you want.