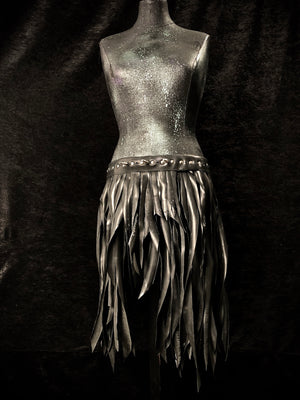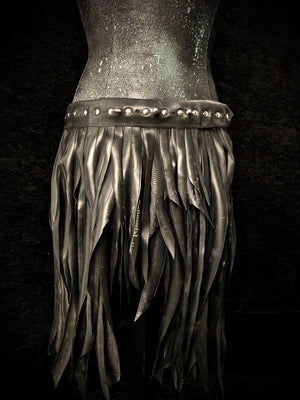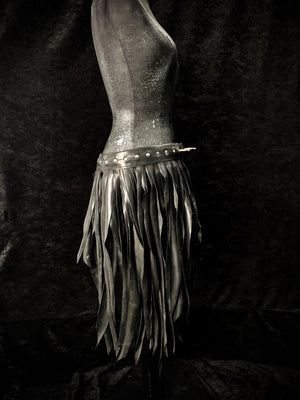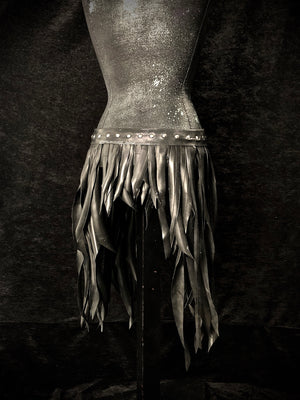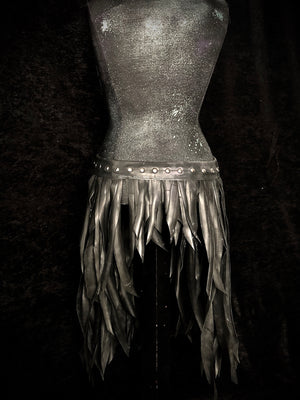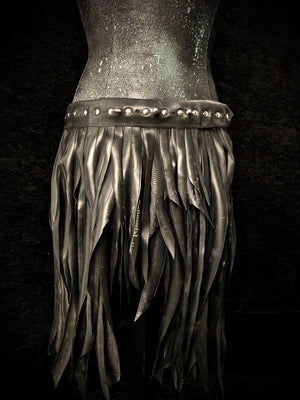 Tire Skilt "The Short and Long One"
Unisex costume skirt/kilt  made out of recycled bike tire rubber from inner tubes.

It wraps around the waist like a belt and closes with several holes that fit over a few bike tire valves. The style of this is short and long. you can sit it on your waist in the way you like with either long bike tire tubes in front or sides. 

Bike tires were washed in high temperature industrial washing machines before use to ensure proper hygiene. Handmade by me in Berlin.